Boarding at Eastwood Veterinary Hospital
We provide a safe, comfortable place for your pet to stay while you're out of town. All guests receive freshly-laundered bedding, or you can choose to bring your own. Hill's Science Diets Adult dog and cat food is provided, or we would be happy to feed your pet any special diet they may be on. Your pet stays in our comfortable temperature-controlled kennels and all pet guests receive plenty of love, attention and playtime with our caring staff.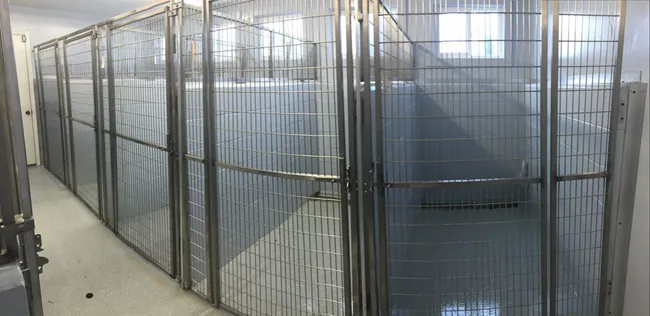 Canine Boarding Requirements:

- Rabies
- Distemper Vaccine w/leptospirosis (DHLPP)
- Bordetella
- Negative Internal Parasite Fecal Exam (Previous 12 months)
- Upon arrival all pets will be screened for fleas.
Any
dogs/cats with fleas will be treated immediately at owners expense)
Feline Boarding Requirements:
- Distemper Vaccine (FVRCP)
- Rabies Vaccine
-
Negative Internal Parasite Fecal Exam (Previous 12 months)
Prices (all prices per night):

Canine Boarding.......................................................$13
Canines Sharing a Run (2 dogs)..............................$22
Feline Boarding.........................................................$9
Felines Sharing a Cage (2 cats)................................$16
Diabetic Patients:.......................................................$20
Boarders Receiving Meds (once a day)
:....................$1
Boarders Receiving Meds
(2x a day).........................$2
Boarders Receiving Meds
(3x times a day)................$3